The whole world by now must be aware of the buying frenzy that Chinese investors have had buying up real estate in America, Europe, Australia, and almost anywhere else. But many still ask me, why? I wrote up as many reasons as I could think of, to help give perspective.
8 Reasons Why Are Chinese Buying Overseas Real Estate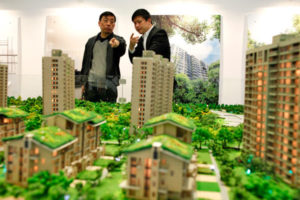 Many wonder why this recent hyper growth in Chinese buying up foreign real estate in America, Europe, Australia, and pretty much anywhere else in the world! It has to do with a few things:
Real estate is a safe bet – Chinese like to buy assets, as even if the price may not appreciate – they will always have this property. Whereas with internet or service businesses, they may end up with nothing.
Current sky high real estate prices in China – It should be fact now around the world – real estate prices in China are the highest ever. It's getting harder and harder for local Chinese to invest in properties in their own countries, so why not look overseas where prices seem to be at historic lows.
Diversification – Many Chinese are 100% invested in Chinese local investments, and many new financial advisors are selling and influencing these new rich class to invest in overseas properties to diversify their portfolios and hedge risk from the China market, which is at a rather big top of the chart.
Get Their Money out of China – Sometimes money is earned in China and may not have been taxed or have been earned in a way that they can report to the local tax bureau. A good way to get the money out of the country is to buy properties overseas. It is a good way to legitimately show you need to move your cash funds out of a Chinese bank account.
Their Children's Education in that country – Chinese highly regard education as the top investment for their lives and their family. And they much more highly respect an education overseas. So for these reasons, even if their baby hasn't been born yet, holding a piece of property overseas helps to ensure that when the time comes, they have more positive points to fill out on their college application form. Plus the child could be able to live there while they are studying.
Immigration to that country – making significant investments in a country you are targeting to get a passport visa is always a good way to prove to the immigration officers and department that you are making serious commitments and contributions to that country and its economy. So real estate investments are definitely considered to be a significant investment and will qualify in many countries for this investment criteria. In America, there are EB5 programs that also use many various commercial and residential real estate opportunities to get immigration grants.
Betting on Asset Appreciation – Chinese are known to enjoy gambling and taking risks, and they feel buying real estate overseas that looks relatively cheaper than real estate in China as a no-brainer. They want to win on these bets, and feel that as the Western economies have collapsed in recent years, they want to make profit as it comes back into the game.
Wanting to Go International – China really wants to grow to be known and influential around the world. They want to show to the world that they are a first class, top of the line country and people, and by buying and investing in properties around the world, as a group, they can dominate the global economy and have local roots around the world.
As Chinese look to invest in overseas markets, they first look at hard assets such as real estate. We've been successfully working with realtors in finding Chinese buyers.
According to the National Association of REALTORS®, foreign purchases of homes in the U.S. have surged 24 percent since 2011, . Chinese make up about 11 percent of international transactions in the U.S., and mostly target areas in Los Angeles and San Francisco.
Rich Chinese like buying real estate in big cities such as LA, New York and San Francisco. And location is also a pacing factor for Chinese buyers, who prefer city center real estate.
Social Agent helps New York and Singapore real estate find Chinese buyers. We already find real potential customers who are interested in the properties, and some customers even decide to go to visit the properties themselves.
So sign up a Social Agent account and start getting real estate leads and investors to buy your properties NOW!